MagicSeal® Plastic Bag Sealer Sticks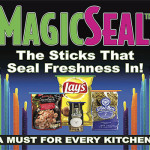 The Fastest Way To Seal A Bag. Lock in freshness with an air tight, water tight seal.
Try them once and we know you'll agree our 8 pack MagicSeal® sticks are the best way to keep just about anything fresher and dryer for longer.
MagicSeal® sticks are tough and durable yet thin enough for easy storage. When not in use, they fit easily without taking up space so you have them handy to use just about anywhere be it in the kitchen, office desk, the glove compartment of your car, your workbench or tool shed. Freezer and dishwasher safe, these sticks are reusable again and again and work with nearly any type of bag.
---
Magic Bags Reuseable Grocery Bags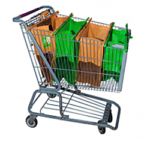 The most convenient and eco-friendly way of shopping right now,
Magic Bags are a system of four bags which are deployed together and they allow you to organize all your groceries and other shopping items in the way you like them to be organized.
All Magic Bags can be opened in different sizes with a single easy motion. Once the bags are opened, they're ready for everything you've planned to buy.
---
BBQ Grill Mat
Transform any outdoor grill into a versatile, non-stick cooking surface. Now you can grill a wide variety of foods with this flame retardant mat without them becoming charred or falling through the grate!
Grilling is once again an enjoyable event when using our BBQ Grill Mat! Incredibly durable and reusable, this  PTFE non-stick PFOA-free mat is perfect for grilling meat,vegetables, fish, seafood, eggs & bacon – basically anything you can think of.
---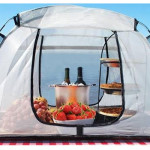 Picnic Pal Plus
The Picnic Pal Plus and Picnic Pal Plus -XL are perfect when there food to serve at picnics, birthday parties, sporting events such as tailgating and team parties, RV trips, camping, and all other outdoor parties and events.
---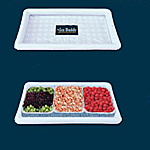 Ice Buddy
Keep cold items cold with the Ice Buddy from Picnic Pal, custom made to fit perfectly inside your Picnic Pal.
Quickly blow up the inflatable side walls, put your dishes inside and pack ice around all your dishes to keep them cold and secure all party long.
The Ice Buddy is included with the purchase of your Picnic Pal Plus, or buy it as a stand alone product.
---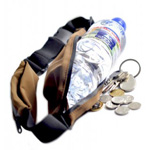 Magic Belts
Made with an elastic material, our belt allows users to bring along many items (such as camera, passport, money, etc) while travelling, exercising and shopping.
It brings much more convenience into your life and you can wear it as a belt, handbag or sling bag.
Designed to suit different sizes, the straps are easily stretchable and this also brings comfort to the users.
---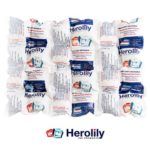 Herolily Reusable Advanced Ice Packs
Herolily reusable Advanced Ice packs 4-ply comprises of 2 non-woven textile layers, which encapsulate a specially formulated cross-linked polyacrylate poly-alcohol co-polymer refrigerant combined with a post treated trade secret formula. An additional 2 heavy duty plastic layers, containing a one-way micro-perforation technology are bonded to the textile layers.
A remarkable leap forward in ice pack technology utilizing a cross-linked polyacrylate polymer that can be frozen right down to -190℃ that's more than twice as cold as dry ice!
Herolily reusable Advanced Ice pack is often frozen in blast freezers to minus 80℃ when used in dry ice applications. It can be used very successfully even when frozen in domestic household freezers and will freeze between minus 18℃ and minus 21℃ when the freezer is adjusted to the maximum setting.