Product Description
MagicSeal® contains eight sealer sticks comprised of four different sizes of our thick gauge plastic:
Two 11" sticks
Two 8.5" sticks
Two 7" sticks
Two 4.5" sticks
With this wide variety of sizes you're sure to find one that fits any need.
MagicSeal® sticks are tough and durable yet thin enough for easy storage. When not in use, they fit away easily without taking up space. You can have them handy to use just about anywhere be it in the kitchen, an office desk, the glove compartment of your car, your workbench or tool shed.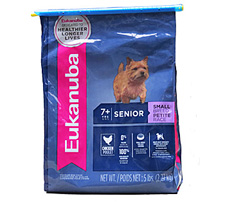 Freezer and dishwasher safe, these sealer sticks are reusable again and again and work with nearly any type of bag.
Unlike bag clips, MagicSeal® sticks won't come off if jostled, keeping your food or other contents safe and secure.
And they couldn't be easier to use. Follow the instructions on the box or simply select a stick, crease the bag, slide on the stick and you are done.
Our MagicSeal®  sticks are 100% GUARANTEED to provide an air tight and water tight seal each and every time.
If you are not happy with the product for any reason, just return them for your full money back.
Suggested Used:
Kitchen: They work on chip bags, flour & sugar bags, coffee bags, cereal bags, frozen vegetable bags, salad bags, candy and more.
Car: Keep them in the glove compartment so any road trip snacks stay fresh and secure in their bag for longer.
Pet Food: Keep those 20 lb bags of pet food and bird seed sealed and fresh.
Garden Shed: Secure bags of fertilizer and grass seed.