Product Description
Herolily Reusable Ice Packs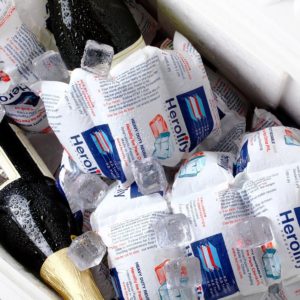 Herolily reusable 4ply Advanced Ice packs are comprised of 2 non-woven textile layers, which encapsulate a specially formulated cross-linked polyacrylate polyalcohol co-polymer refrigerant combined with a post treated trade secret formula. An additional 2 heavy duty plastic layers, containing a one-way micro-perforation technology are bonded to the textile layers.
A remarkable leap forward in ice pack technology utilizing a cross-linked polyacrylate polymer that can be frozen right down to -190℃ that's more than twice as cold as dry ice!
– Herolily reusable Advanced Ice pack is often frozen in blast freezers to minus 80℃ when used in dry ice applications. It can be used very successfully even when frozen in domestic household freezers and will freeze between minus 18℃ and minus 21℃ when the freezer is adjusted to the maximum setting.
– Herolily Advanced Ice Approved By The United States FDA Certification & SGS ISO9002 Certification! It is non–slimy, non-toxic, food touchable and environmentally safe.
– Herolily Advanced Ice HDR 4-Ply model can be reused hundreds of times! It Stays Colder, Lasts Longer!
– Product Dimensions: Non-hydrate sheet 15.5″ (L) x 11″ (W) x 0.1″ (H) / Hydrated sheet 15.5″ (L) x 11″ (W) x 1.25″ (H)
– Herolily Advanced Ice is the most cost effective ice replacement product on the market today! Better than other previous ice pack, ice sheet, ice bag, ice blanket, techni-ice, & other ice products.
– Herolily Advanced Ice not only provide for camping, hunting, hiking, boating, fishing, drinks, perishables, foods cooler box but also an effective heat and cold pack for sore muscles and back pain!
Watch this video for more information on how to use this product.